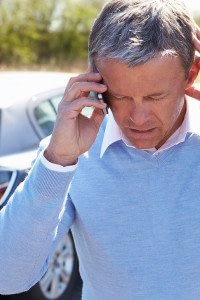 You don't have to be a millionaire to be sued like one. Million-dollar judgments against individuals for negligence are still relatively rare. However, receiving a lawsuit with a million-dollar demand is more common. If you receive such a court summons and you have only $100,000 of coverage, you may lose a lot of sleep.
Umbrella personal insurance policies offer inexpensive "peace of mind" for most types of negligence claims. Automobile accidents are probably the most common source of serious claims. This policy supplements your basic automobile liability with extra million-dollar layers of protection. It also covers other types of catastrophic claims such as a neighbor's child drowning in your pool or the delivery man being seriously injured by falling over your child's toys.
Insurance is a good investment for individuals, families, and businesses. It helps to prevent future unplanned occurrences that could wipe savings or plunge one's finances into debt. While insurance is a good decision, the type of insurance and coverage purchased makes a difference. Personal umbrella insurance offers more protection to policy owners, especially in the areas not covered by standard insurance policies.
What is Personal Umbrella Insurance?
This is a policy that offers liability coverage over and above what the standard insurance policy covers. This means policyholders have better protection on their homes or vehicles over the claim or damage threshold accepted under the standard insurance policy.
What to expect from Personal Umbrella Insurance
The policy kicks in where the standard insurance coverage's liability cap ends. With this type of insurance coverage, policyholders are protected from devastating and financially wrecking liabilities.
Although these personal insurance policies are optional, they offer extra protection and bigger financial buffers to policyholders during losses. For example, a personal umbrella insurance policyholder will enjoy better liability coverage if they had been responsible for another person's injury in an auto accident case. Unlike the liability limits of standard insurance, this policy may cover extensive damages caused to the accident victim and the cost of replacing their losses.
Where the standard insurance policy may have only covered hundreds of thousands of losses demanded by the victim, the policy kicks in to cover all other added costs, this includes loss of earning power or loss of high net worth earning capacity demanded by the accident victim.
A personal umbrella insurance policy may also come in handy in other life situations like;
Sustaining serious injuries from an accident that happened on a personal swing
Guest injury and surgery due to an accident around the pool in the backyard
Accidental boat crash that has caused minor to major damage to both boats and injuries to passengers
Accidental fire problems arising from a small patch of bush burning
Guest accident on your private property due to a broken step, misplaced concrete slab, etc
Defamation lawsuit on the back of a negative product or service review left online
Dog bite accidents leading to another person's injury and surgery
Teen driver accidents leading to extensive property damage and driver injuries.
What does the Personal Umbrella Insurance Policy Cover?
The personal umbrella policy covers many liabilities that policyholders could suffer during the policy term. Some of the common occurrences covered include;
Personal injury: This involves injuries or acts of negligence towards another person. It could be in the form of invasion of privacy, false arrests, slander, libel, defamation of a person's character, humiliation, etc.
Bodily injury: Covers the cost incurred to make a person whole after they have suffered bodily injuries due to the policyholder's negligence. Liabilities include loss of income, medical costs, home accessibility costs, funeral expenses, etc.
Property damages: Covers the cost of repairing or replacing damaged properties due to the policyholders' actions. This policy covers the cost of repairing or replacing physically destroyed items.
Who is covered under the Personal Umbrella Insurance Policy Cover?
The personal insurance policies spread coverage over the following;
The policyholder and their spouse

Any party named on the Policy Declarations

Any dependent or relatives living with the policyholder.
What isn't covered in a Personal Umbrella Insurance Policy?
A personal umbrella insurance policy does not cover everything, including many of life's unexpected happenings. A policyholder may need to speak with their insurance policy provider to understand the extent of the coverage. However, such insurance policies generally do not cover disasters affecting business, personal belongings, criminal or intentional acts committed by the policyholder, or violations of written contractual agreements.
What are the limits of a Personal Umbrella Insurance Policy?
Most Personal Umbrella Insurance policies are available in $1 million increments starting from $1 million. We can provide customers with PUP coverage of up to $5 million. Our insurance professionals can also work closely with customers to draft coverage for the following situations;
Local and international policy coverage – this means the policyholder is protected wherever they are, whether in the country or outside
Retainer and payment for attorney services in instances where the policyholder is sued over an incident covered by their policy.
Coverage for wages lost due to court dates and appearances within the terms of the Policy agreements.
How to get started with a Personal Umbrella Insurance Policy
Miller Hanover Insurance welcomes everyone to take advantage of our Personal Umbrella Insurance Policy. However, to be eligible, customers are required to have an existing home or auto insurance policy that meets the required limits with us.
Our insurance officers are always on deck to guide new and existing customers through the process of registering and signing up for new products and upgrades to keep them protected. Find below a detailed information chart on the minimum coverage limits for property and auto insurance.
Personal Umbrella Insurance Policy FAQs
Do I need a personal umbrella insurance policy after purchasing home and auto insurance?
You may need a personal umbrella policy if you wish to cover the damages you've suffered in a personal injury accident. Home and auto insurance policies do not cover personal injury liabilities.
Is a personal umbrella insurance policy available only to the wealthy?
No. Miller Hanover Insurance welcomes all clients to take advantage of our personal umbrella insurance policy, especially in the face of the growing demand for settlement awards in personal injury accidents. Personal umbrella insurance policies offer the required assets and future wage protection.
Are there benefits to having a personal umbrella insurance policy?
Yes. Our personal umbrella insurance policy offers you extra protection and can also provide that extra cushion for large liabilities, legal defense costs, personal injury liability costs, and coverage both at home and abroad.
Does my personal umbrella insurance policy cover accidents when renting boats abroad?
Yes. Our Miller Hanover Insurance staff are open to discussing the fine details of your insurance policy to offer you the utmost protection anywhere you may be.
What happens if I don't have all the information to file a claim?
Our team at Miller Hanover Insurance is always happy to walk you through the claims process and speed things up for you. You can always provide additional information to your claims at a later time.
Miller Hanover Insurance Agency offers free, comparative quotes on Personal Umbrella Insurance from multiple insurance carriers so you can get the best possible rate.
Want to see how much we can save you? Just request a quote to find out.