Posted by

Miller Hanover Insurance Agency

on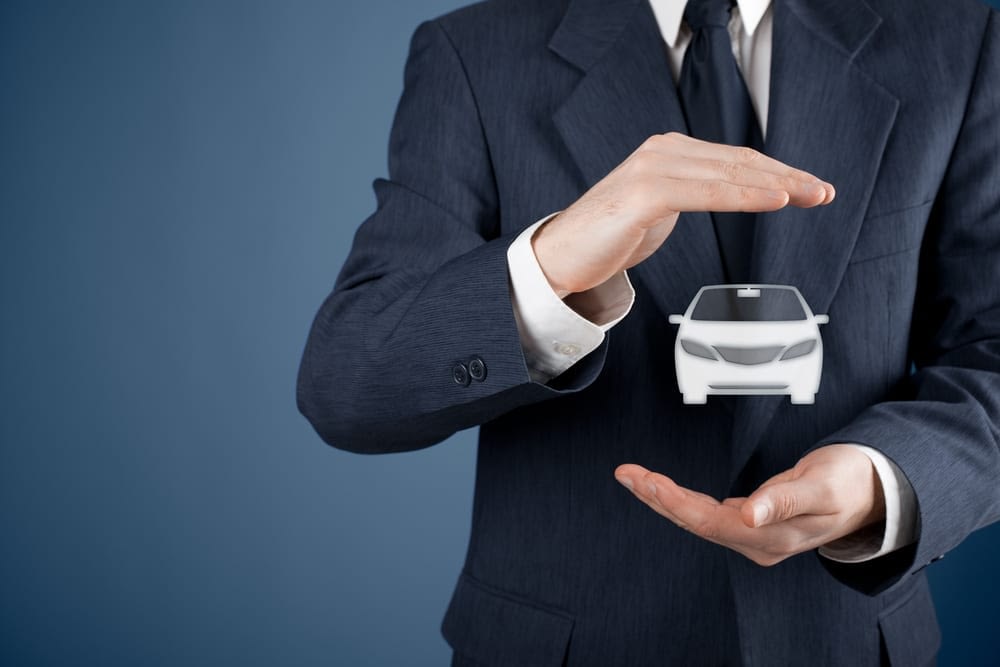 The use of online delivery services and transportation has increased over the years across the United States. These services offered by corporations such as Instacart, Uber, and Lyft have gained popularity over the years. These applications facilitate car hire services and rideshare services, with Uber and Lyft being the most popular. Many individuals depend on services offered by these companies to streamline and ease life. On the other hand, an increase in unemployment rates and high living standards causes individuals to sign up in some of these companies. These full-time or side hustles attributed to demand and time ensure individuals earn extra cash. Nonetheless, with millions of drivers across the United States, it is essential to protect one's business while reducing financial liability. It is vital to understand how one is covered under the auto insurance policy.
What is auto insurance?
Auto insurance can be defined as an agreement between two parties, an individual and a corporation, consequently enabling the protection of an individual against financial loss when an accident occurs. An individual pays a premium fee to acquire coverage for losses outlined in the policy. Additionally, the ability of auto insurance to be priced individually allows individuals to customize their cover according to their needs. Policies in auto insurance are issued in a renewable time frame of six months to one year. Our company sends a notice before the cover's expiration to ensure timely renewal and payment of premiums.
Auto insurance coverage
Our company's auto insurance coverage can be divided into three key aspects; property, liability, and medical. Property coverage covers against theft or harm of a car, while liability covers others' responsibility in instances of property damage. The medical aspect covers costs of medical treatment, funeral expenses, and rehabilitation.
Importance of auto insurance
Future saving
Auto insurance helps in the protection of a driver against huge expenses when an accident occurs. The small investment saved today can be used for your protection, subsequently avoiding costly future expenditures. The property, medical and liability covers guarantee this.
Protection of self and others
Our company helps you to protect yourself, passengers, and other drivers in our auto insurance cover. Our company provides the appropriate coverage in case of accidents for bodily and injury costs.
Time-saving
An accident can cause a time-consuming fallout with tedious negotiations with involved parties. However, with our company, you can avoid the hassle of replacing or repairing your vehicle. Our auto insurance cover services include vehicle towing, management of cost, replacement, and handling repairs.
Peace of mind
Accidents and mistakes often happen to any individual in society. However, another driver's mistake can cause a lot of problems for you. Nevertheless, with our company's auto insurance, you can be confident that you are insured and protected. This includes whether the other driver is underinsured or uninsured in case of an accident.
Supplements the health insurance
Auto insurance can help in the coverage of medical expenses that could not have been covered by health insurance. Our company's auto insurance can help cover medical costs like dental work caused by an auto accident.
Instances when auto insurance is excluded
In auto insurance, there are a number of instances where insurance companies are not eligible to cover the auto accident. These instances include;
Driving for hire
One of the most common exclusions in auto insurance is known as driving for hire. Our company and most insurance companies exclude coverage when a vehicle is used to transport products or individuals for a fee. Subsequently, as rideshare and car hire services pay a driver a commission for transit and delivery of products, one cannot be covered in case of an accident.
Business
Additionally, a driver providing rideshare services can be categorized under business group or class. Consequently, by accepting driving individuals around and making deliveries, one is in business for himself or herself. Thus, there would be no coverage in case of an accident while taking part in these side or full-time jobs.
Reason for insurance
Our insurance company understands ridesharing services according to four phases. These include:
Period 0; when the app is closed
Period 1; the app is on, and the driver is waiting for a passenger
Period 2; the app is on; the driver has been matched by a passenger and is on their own to pick up the passenger.
Period 3; the passenger is in the vehicle and the period ends after the ride is over.
Nonetheless, in auto insurance for ridesharing, our company does not cover periods 0 to 3. However, like Uber, some ridesharing companies offer insurance once a passenger accepts the ride to the end of the transit. Unfortunately, the period of waiting for a customer to be assigned is not covered by the ridesharing company. Thus when the application is off, the driver takes the full responsibility of car insurance termed as the driver mode. The term implies that the driver of the vehicle is not logged into the application. Additionally, other companies such as Shipt and Instacart do not provide any insurance for drivers in all the above periods.
Type of insurance needed
Accordingly, due to the gaps of an uninsured period on the road for drivers, one must evaluate the best way to protect oneself. In our company, the best way a driver can fully protect themselves while on the road is by purchasing a rideshare policy or a commercial auto insurance policy. This type of insurance fills all the insurance gaps and covers property damage and liability caused by auto accidents.
Conclusion
We understand auto insurance coverage issues, especially for ridesharing services, may be complicated. However, you need not worry because our company has experts specialized in auto insurance covers. Our company will provide you with the necessary information on the appropriate policy to guarantee your safety and the safety of others. Our company focuses on ensuring you enjoy the benefits of an auto insurance policy to the fullest. To get more information or to seek any clarification regarding the above matter, visit https://www.millerhanover.com/
Miller Hanover Insurance
334 High St
Hanover PA 17331
7176379265
Social Accounts
https://www.facebook.com/millerhanover
https://twitter.com/MillerHanover
Filed Under: Insurance