Posted by

Miller Hanover Insurance Agency

on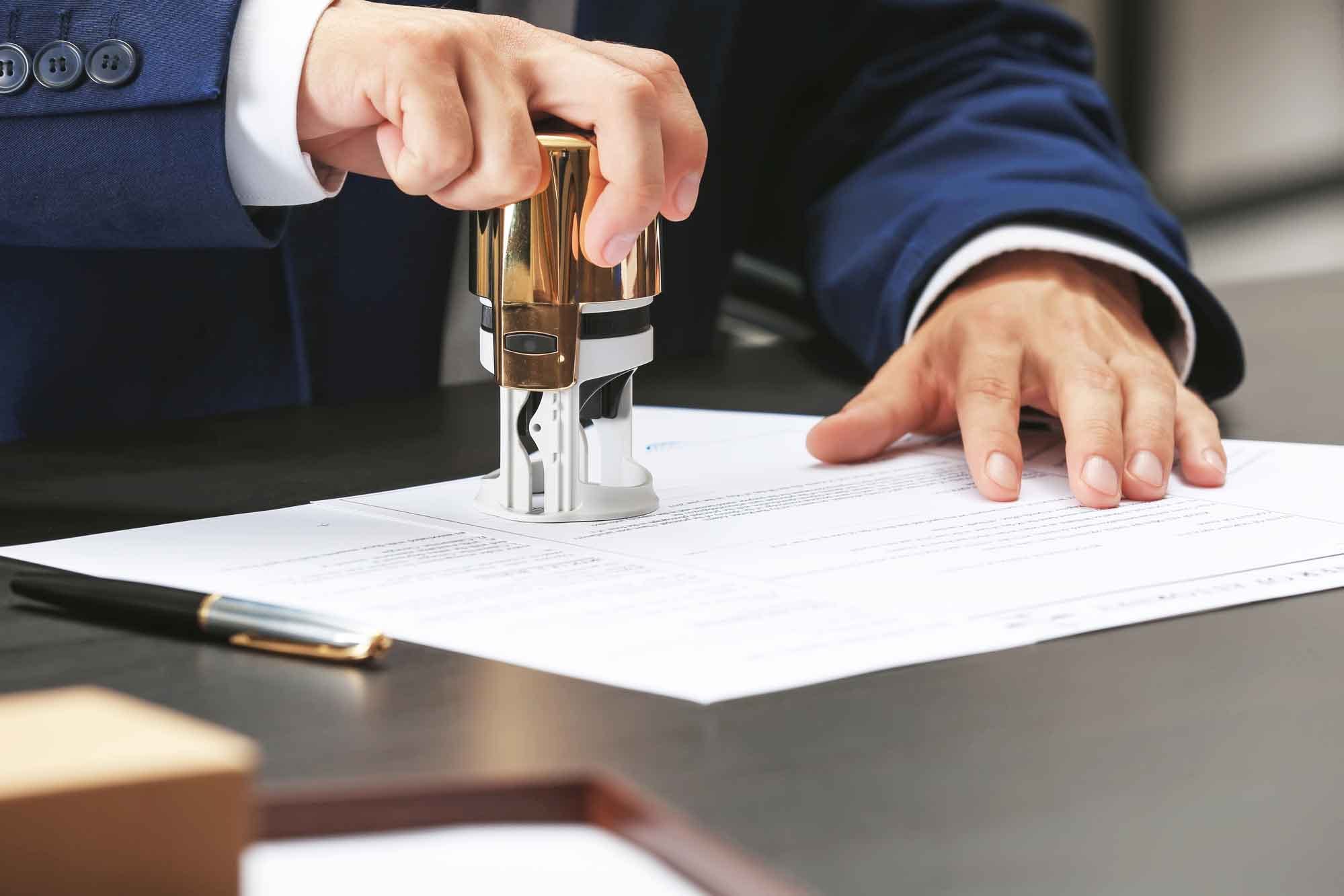 Have you ever tried submitting a signed document somewhere, and you've been asked to notarize the documents through a notary public, and you don't know what that entails or how to go about it? Or do you want to learn about notary meaning and what it can do for you? Then you've come to the right page. Here we will break down what a notary is and answer any questions you may have about a notary.
What is a Notary Public?
A Notary Public is an appointed government official who serves as a fair and impartial witness while signing an official or important document. They perform a variety of fraud-deterrent acts before going ahead to notarize any document.
Typically, Notaries are expected to abide by some written rules. However, unlike judicial officials who are allowed to exercise some level of personal discretion, Notaries must follow these rules strictly and not deviate from them.
What Does a Public Notary Do?
The main work of local notaries is to help prevent fraud. They do this by witnessing the signing of any official documents and administering oaths. During the signing process, the notary will ensure all participants understand the document's content and are willing to sign. They will also make sure all tasks concerning the documents are properly signed.
Here is a list of some of their key duties:
Having proper records of activities they are part of as mandated by their state.

Administering affirmations and oaths when public officials are sworn into office and during court proceedings.

Officiating marriages in states that permitted it.

Taking affidavits and depositions.
Where Can I Find A Notary?
There are several places where you can get your documents notarized. You can get it down at the post office near you, local government office, FedEx or Ups stations around you, etc. However, it would be best if you kept in mind that this process usually takes a while, and some locations may even require that you book ahead. So if you need things done quickly, you may want to explore other paid options.
Do Banks Have Notaries?
In case you have heard that banks offer notary services and you are asking the question: do banks notarize? Well, the simple answer is yes!
A lot of credit unions and banks have notaries as staff. So in case you have something important to get notarized while in the bank, they can help you with it. However, if the document you want to notarize is of no use or benefit to the bank, they may be reluctant to help you. You may also be charged a fee if you are a non-client.
What is the Notarization Process?
The following are the processes involved in notarization.
All parties and witnesses involved need to be together in person.

A review of the document is being carried out to ensure it is in line with the state's requirements and conforms with notary standards.

The identity of all parties is verified.

The document is then notarized.
Things to Consider Before Hiring a Notary
Recently, there has been an increase in demand for notaries across the US. This has led to an increase in the number of notary services across the country. Although a good thing, still this increase has made it difficult for people to choose the right notary to meet their needs.
In times past, to become a notary, you only needed a mere certificate and some government-provided seal. Thankfully, those days have passed. Before anyone is made a notary public, much consideration has to go into the decision. This has helped to curb the emergence of low-quality and underqualified notaries.
Suppose you are looking for a notary; here are some of the things you need to consider before going ahead to hire one.
Location
The most important factor you need to consider when trying to hire a notary is their location. Typically, you need to ensure the notary you want to work with is located close to you. This not only saves you a lot of money in transportation costs. It also makes it easy for you to do follow-ups in case of any mistake.
Do They Belong to any Association?
Association membership is another major consideration when hiring a public notary. This is mainly because most professional bodies require their members to meet certain criteria. So for a notary to be part of this association, they must have met these criteria.
So before choosing a notary, ensure that they are well-registered members of a professional association. After confirming this, ensure to go through the core principles of this association to see if it is standard enough. You should look into things like their minimum requirement, training provisions, ethical standing, etc.
How Specialized Are They?
Notary public services should only be carried out by highly trained and law-abiding professionals. Therefore, before going ahead to choose a notary, you must ensure that they are well trained and qualified both academically and in terms of work experience.
Additionally, you should also ensure the notary has experience in the area of your need. For instance, if you need real estate documents notarized, it is best to find services that specialize in this area.
How Much Does It Cost To Get Something Notarized?
The amount you will pay to get documents notarized depends a lot on factors. Some of them include:
Location

Experience

Type of documents

Number of signatures
Typically, you should expect to pay around $1-$20 to notarize a document. However, the amount can go up to $100 in case you are using a mobile public notary.
Are You Looking For Notary Public Services Near You?
Do you need to get anything notarized near me, and are you looking for where to get this service? You are in luck. This is one of the services we offer at Millerhanover. Our notary public is well experienced, highly trained, and certified. You can trust us with all your notary service needs.
Miller Hanover Insurance
334 High St, Hanover, PA 17331, United States
Phone number: +1 717 637 9265
Find us on social media:
Facebook
Twitter
LinkedIn
YouTube
Yelp
Filed Under: Insurance