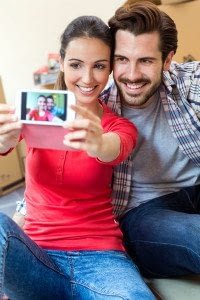 If you live in a rented house or an apartment, renters insurance provides important coverage for both you and your possessions.
In case your house or apartment is broken into, destroyed by a fire, or perhaps a friend gets injured at your home, renters insurance provides financial protection for you and your family. It pays for the repair and replacement of lost items as well as any liability issues you may be responsible for.
A renters insurance policy from Miller Hanover Insurance Agency can provide you with coverage for your personal items and personal liability to protect you from the unexpected.
A renters insurance policy protects renters and their properties in the event of accidents, damages, or disasters. This insurance protects renters and properties, especially because a landlord's insurance policy has limited liability coverage. The typical landlord insurance policy covers the building, not the renter or their belongings.
As a renter living in an apartment, condo, or house, you need renters insurance to keep you and your belongings safe. Our Miller Hanover Insurance team is happy to consult with you and walk you through the process of obtaining the right protection for yourself and your belongings.
What types of damages does renters insurance cover?
Renters insurance offers protection to policyholders (renters) and their belongings. At Miller Hanover Insurance, we want you to enjoy the very best insurance coverage for unexpected losses; therefore, our rental insurance product offers protection for losses caused by;
Fire
Theft
Vandalism
Smoke damage
Visitors injuries
Windstorm or hail damage
Water damage
What items are covered by a renters insurance policy?
Miller Hanover Insurance offers extensive property coverage options to ensure policyholders are made whole after a disaster or accident. Our renters insurance policy covers common items like;
Electronic appliances like computers, televisions, gaming consoles, etc.
Furniture items
Clothing items
Medical expenses or legal fees incurred if someone has been injured on the property you're renting
Cost of repair or replacing accidentally damaged properties belonging to a third party
Extra expenses incurred if the rental property is made uninhabitable by a covered loss, e.g., fire, water damage, etc.
Renters may need to speak to our Miller Hanover Insurance team about special items like jewelry pieces or sets, expensive wedding bands, diamond bracelets, etc. These items may require special coverage in the event of damages, theft, vandalism, or other disasters. Our team will walk you through the available options and solutions to improve your protection and peace of mind.
How much is renters insurance?
Renters insurance is one of those personal insurance policies that vary based on coverage and coverage options. Two people may spend different amounts on the same product based on the types of coverage and deductible they've selected.
At Miller Hanover Insurance, we work closely with clients to help them understand the different coverage options and deductibles available and how it affects their budget for renters insurance. In most cases, however, customers may only pay tens of dollars to secure a minimum cover under this insurance product.
Other ways by which our customers can save on the costs of insurance products and policies include;
Bundle and save
Miller Hanover Insurance encourages clients and community members to get protection against unforeseen circumstances. We encourage forward-thinking customers by presenting an option that allows them to bundle different insurance products and save money in the process. For example, customers can bundle and save with a combination of auto insurance and renters insurance. Our team will work out the details and show you how much you could save by bundling both products or more.
Home Security Systems
Protecting your home against burglary, theft, and vandalism shows you're proactive. At Miller Hanover Insurance, we reward such forward-thinking by providing customers with better rates and discounted prices on certain insurance policies. With your home security system installed, you, too, can qualify for discounted rates on renters insurance. Come speak to our insurance officers today.
Sprinklers or Smoke Alarms
Investing in the right technology against damages is a positive inclination that we admire and reward here at Miller Hanover Insurance. Our team will work with you whether you are renting an apartment, house, or condominium and looking to install sprinklers or smoke alarms to forestall fire and smoke-related incidents and damages. We also encourage fire extinguishers, and our insurance officers will do their best to bring your insurance rate to the barest minimum.
How to get renters insurance?
Getting and managing your renters insurance is fast and easy with us at Miller Hanover Insurance. Our offices are open, and our team can be reached via phone to discuss your specific needs. Existing policyholders may be able to bundle their existing policies to get better insurance rates for their renters insurance needs, while new customers may also qualify for certain discounts based on the coverage and deductibles they're looking to take on as part of their policy.
We encourage customers to meet with our local agents to discuss their insurance needs at length and get tailored solutions based on their coverage needs and budget.
Managing the policy and claims with Miller Hanover Insurance is easy. Customers can easily log into their policy online or speak to an agent for guidance on making basic transactions like payments and claims or reading policy changes and additional information.
Can I purchase additional coverage?
Yes, Miller Hanover Insurance encourages the bundling of insurance policies. Our insurance agents can walk you through bundling your renters insurance with other policy types, whether auto insurance or motorcycle insurance. We will handle the entire process and ensure that you get seamless coverage within your budget.
Renters Insurance FAQs
How can I estimate the value of my personal property for renters insurance?
Our insurance agents are happy to work with clients to help them understand how they can estimate the value of their personal properties when taking out a policy. We strive for the highest level of accuracy to ensure overall coverage in the event of a disaster or accident.
Can I create a personal property inventory after buying renters insurance?
We encourage policyholders to make an inventory of their personal items before they purchase their renters insurance to ensure they are aware of the full extent of coverage needed. Customers can make a virtual inventory list or contact our team for help regarding their inventory.
Is there any state-specific information that can affect my renters insurance?
Our insurance agents at Miller Hanover Insurance are happy to walk you through any state-specific information or limitation that may affect the full extent of your renters insurance.
How do I make payment for my renters insurance policy?
Paying your renters insurance policy taken out from Miller Hanover Insurance is easy. Our insurance agents will talk you through the simple steps to take.
Miller Hanover Insurance Agency offers free, comparative quotes on Renters Insurance Policy: What is renters insurance? from multiple insurance carriers so you can get the best possible rate.
Want to see how much we can save you? Just request a quote to find out.