Posted by

Miller Hanover Insurance Agency

on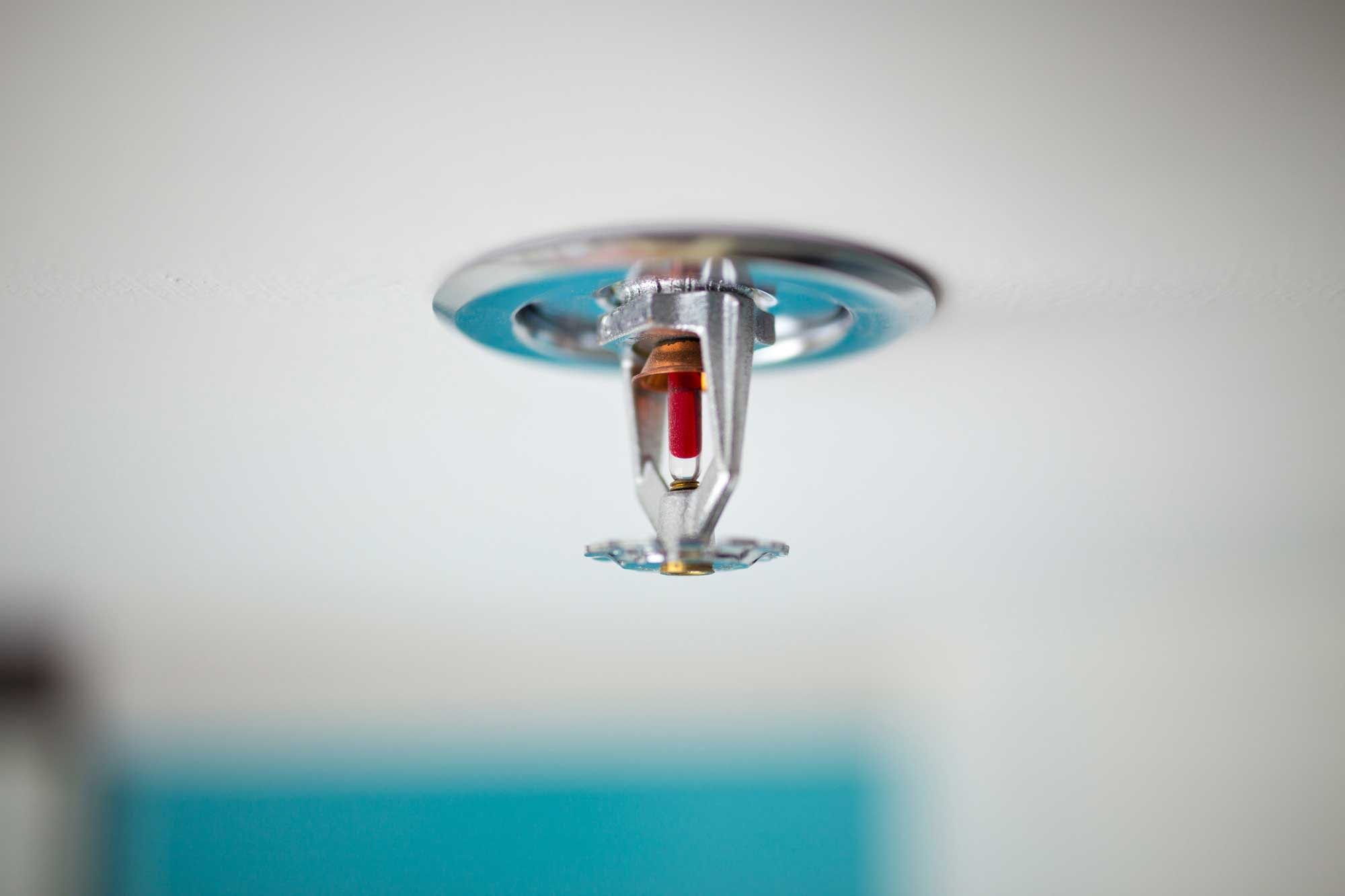 Fire sprinklers are an essential safety installation for homes and businesses. They protect properties from fire hazards and also contribute to lowering insurance premiums. As an effective addition against fire hazards, fire sprinklers require continuous maintenance to ensure they are in good working order.
Miller Hanover Insurance notes, "having an alarm or fire sprinkler system can help you get a sizable discount from your insurance provider." However, getting a discount alone isn't enough, especially as your fire sprinklers can also get damaged over time.
An excellent way to protect your property and pocket is by getting sprinkler insurance. Sprinkler insurance offers coverage on your fire sprinklers, ensuring that your insurance provider caters to common damages that could have cost you money.
What is Sprinkler Insurance?
Sprinkler system insurance refers to the protection of automatic systems from leakage and other related damages. This insurance policy can cover the direct and indirect damages caused by a sprinkler. In most cases, sprinkler insurance offers additional coverage to property owners with existing homeowner's insurance.
For example, sprinkler insurance can cover the direct damages caused by an automatic sprinkler system to the home's exterior and other issues, including mold and mildew, resulting from sprinkler leaks.
Depending on the insurance policy's terms, sprinkler insurance may also cover physical damages resulting from vandalism or natural disasters.
Property owners can use this insurance policy to compensate themselves and reduce out-of-pocket costs required to fix infrastructure damage resulting from sprinkler malfunctions, etc.
Is it worth installing fire sprinklers for insurance purposes?
Residential and commercial property owners can benefit from installing sprinklers for insurance purposes. This is large because sprinkler systems are considered an investment towards fire hazard protection, which qualifies the property owner for a discount on their property insurance policy.
According to data released by the National Fire Protection Association (NFPA), sprinkler installations have some good benefits. They include;
0.8 civilian deaths per 1,000 fires were recorded for properties with sprinklers, while properties without sprinklers recorded 6.3 deaths.
23 civilians suffered injuries per 1,000 fires in properties with sprinklers, while 31 suffered injuries in properties without sprinklers
20 firefighter injuries per 1,000 fires in properties with sprinklers installed, while 61 firefighter injuries were recorded per 1,000 fires in properties without sprinklers.
Benefits of Fire Sprinkler Systems
Fire sprinkler systems are an important safety consideration for homes and businesses that wish to stay protected from fire hazards. However, these installations offer additional benefits, including the following;
Enhanced occupant safety
Homeowners and business owners are liable for damages and injuries on their property. This liability extends to damages suffered by guests and visitors on the property. Installing fire sprinklers helps reduce liability by effectively safeguarding against fire hazards or ensuring that fires are contained before they become a menace to the property, its inhabitants, and surrounding structures.
Homes and businesses can rely on effectively maintained sprinkler systems to keep their properties safe and free from fire problems. In addition, installing a fire sprinkler system qualifies you for sprinkler system insurance which covers damages that the fire mitigation system may cause.
Lower expenses from fire-related disasters
Fire disasters are often expensive to repair or replace. Home and business owners often hire disaster restoration experts for such problems, costing them thousands of dollars. The cost of hiring disaster restoration experts can be added to other costs of replacing damaged items or rebuilding affected structures to code.
With a fire sprinkler system, property owners can effectively reduce the amount of money spent on fire damages, especially as the system is expected to kill the fire as soon as it starts.
Reduced insurance costs
Property insurance costs are essential for homes and businesses looking to stay protected from out-of-pocket costs when disasters happen. Insurance providers, however, love proactive customers who have taken the initiative to further protect their properties.
By installing a fire sprinkler system in your home or office, you can effectively reduce the insurance premium paid to your insurance provider, who will be more than willing to offer a discount.
Increased property value
Fire sprinklers are a great way to improve your property's value, especially if you intend to sell it later. With fire sprinklers installed, potential buyers are more confident in the protection it offers while also saving them more money in installation and property insurance costs.
Peace of mind
There's peace of mind that comes with knowing that you have taken preventative steps to protect yourself and your properties from fire damage. Not only does this matter, but it also increases the confidence in recouping your losses in a fire disaster that has consumed a part of your property due to sprinkler malfunctions.
Low maintenance
Most property owners do not have the time or requirement to take on installations that require heavy maintenance. However, with the fire sprinkler system, they have a fire protection installation that does not require much in terms of maintenance. Despite its low maintenance requirement, property owners must pay attention to fire sprinkler system inspections to ensure the system is working actively – as it should.
Insurance benefits from fire sprinkler inspection
A fire sprinkler or sprinkler insurance policy isn't enough to protect you and your property. You must pay attention to inspecting the system for functionality. Fire sprinkler systems should be inspected at least once a year to ensure they are in good shape and ready to deploy when a fire starts.
Inspecting your fire sprinkler system complies with the terms of your property insurance and sprinkler leakage policy while protecting you from losses not covered by your insurance policies.
You and your insurance provider must be on the same page regarding how often an inspection should be done. This will help to maximize your benefits while improving the discounts you're entitled to.
Insurance benefits from fire sprinkler installation
The National Fire Protection Agency (NFPA) requires many facilities to install appropriate fire sprinkler systems on their property. Your property may not qualify for insurance if you don't have one or the one you have isn't up to code.
Property owners with fire sprinklers that do not meet local fire codes can contact their insurance providers to discuss how to make the most of their insurance and fire safety measures. In some cases, you may need to upgrade the system, however, your insurer may offer a workaround.
Filed Under: Insurance